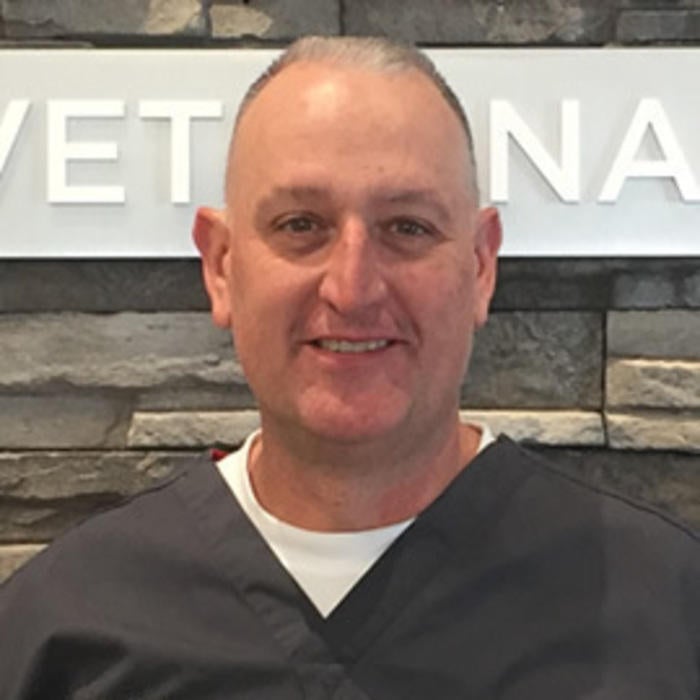 Kent Thomazin
DVM / Owner
Dr. Kent Thomazin is a 1991 graduate of Kansas State University. He grew up in rural Nebraska where his father was a veterinarian. He started working with his dad and knew very early that he wanted to be a veterinarian. Dr. Thomazin has practiced small animal medicine in the Seattle area since 1993, and opened Salish Veterinary Hospital in 2016. His interests are primarily surgery, especially orthopedics, but enjoys all aspects of small animal surgery and medicine.
Dr. Thomazin has three daughters; the oldest Kassie attends Eastern Washington University, Katie and Klara are both in high school. They keep him very busy with all of their activities. Dr. Thomazin and his girls have a 11 year old Golden retriever "Jasmine", 3 cats, "D" a polydactyl Manx, "Wilbur" a Chelan Walmart parking lot cat, and "Elsa" who was found as an abandoned kitten at 2-3 weeks of age. There is a Bunny named "Marshmallow" and possibly a few other critters that he is not aware of.
In his spare time, Dr. Thomazin enjoys restoring his old cars, riding his motorcycle, golfing, hunting, fishing and trying to keep up with his girls.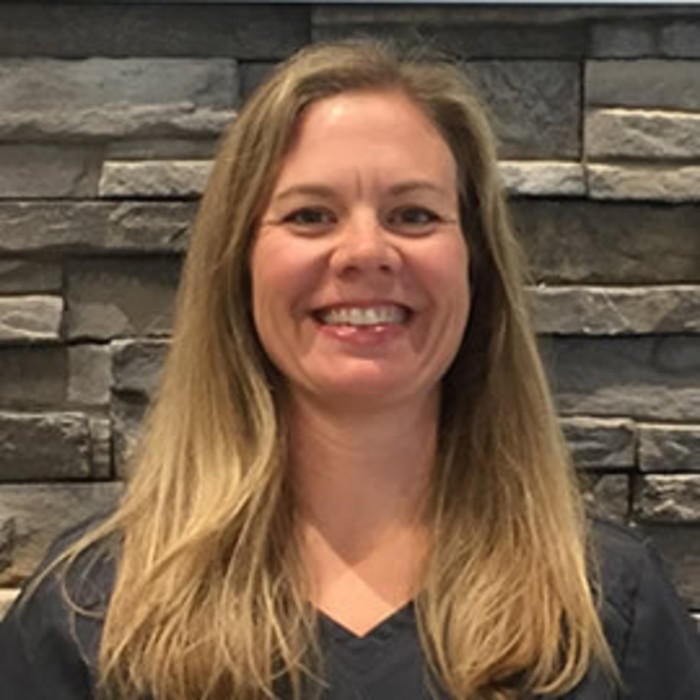 Twyla Brown
DVM
Dr. Twyla Brown graduated from California Polytechnic State University with honors in marine biology and ecology in 1996. She graduated from the College of Veterinary Medicine at Washington State University in 2003 and spent her first year gaining surgical experience. Dr. Brown was previously at the Animal Hospital of Newport Hills since 2004 and enjoys surgery, geriatric medicine and preventative medicine. Dr. Brown and her husband, Jeremy, have twin daughters, McKenzie and Madison, and live with their yellow lab "Piper" and their three cats named "Roofus," "Nash," and "Lily."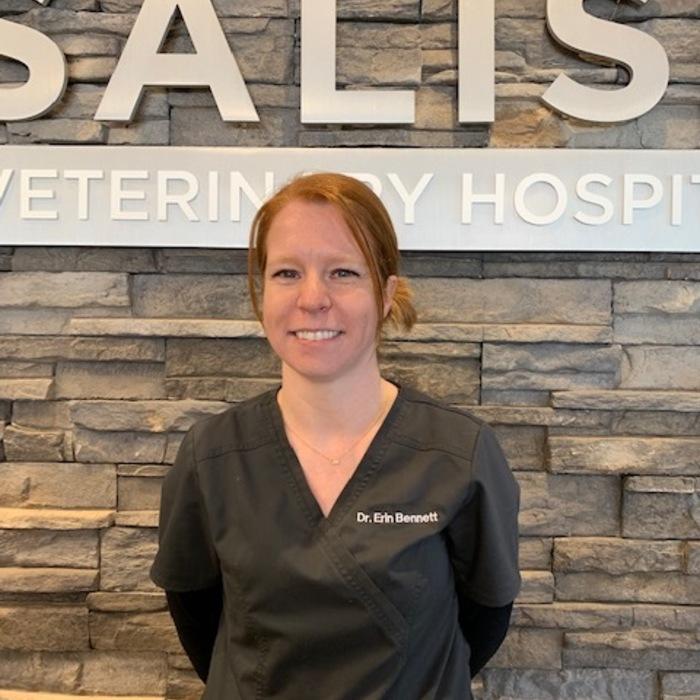 Erin Bennett
DVM
Dr. Bennett grew up on a small farm in Port Angeles Washington. She completed her undergraduate degree at Washington State University receiving a bachelors of science in zoology. She was accepted to the Oregon State University College of Veterinary Medicine and graduated in 2015. Dr. Bennett's medical interests include cardiology, theriogenology, and shelter medicine. Dr. Bennett and her husband live on a small urban farm with their chickens, guinea pigs, cats (Murmur and Theodore), and corgis (James and Bella). Besides collecting animals, she enjoys traveling and a variety of outdoor activities.